Attendance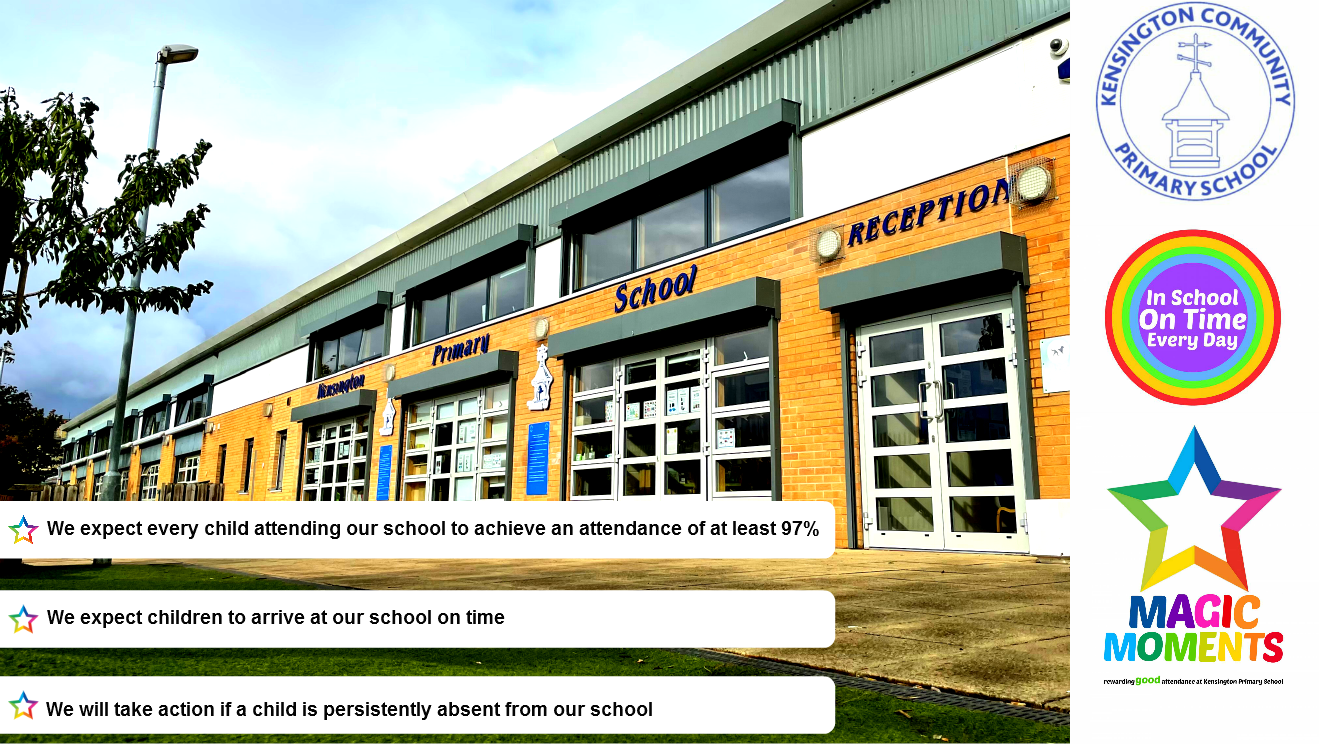 Kensington Community Primary School seeks to ensure that all its pupils receive a full-time education. Having good attendance maximises the opportunities for each pupil to reach their full potential by accessing the full curriculum. All school staff work with pupils and their families to ensure that all pupils attend school regularly and punctually.
To meet these objectives, we have established an effective and efficient system of communication with pupils, parents and appropriate agencies to support families but also challenge the behaviour of pupils and parents who give low priority to attendance and punctuality.
Attendance and punctuality are monitored on a daily basis by our Learning Mentors, Mr C Evans and Miss L McKenzie. They are available to discuss any problems or concerns you may have about attendance.
We expect children to have good attendance
We expect every child attending our school to achieve an attendance of at least 97%, to ensure we have the opportunity to provide them with the education they are entitled to under the law.
To achieve 97% a child must have no more than six days absent during the school year, and these must be for legitimate reasons only!
If your child is unwell and cannot attend school, you must let us know each day on 0151 263 6429 or ParentApps to report a reason for absence. If you do not inform us, one of our learning mentors or office staff will contact you to find out the reason for their absence. If we are unable to contact you, it may be necessary to visit your home. Please see attached guidance for absences due to illness.
Rewarding Good Attendance
We celebrate good attendance throughout the year with celebration assemblies and our attendance initiative. This year, every child who has 100% attendance for a whole week will be rewarded with a Magic Moment reward!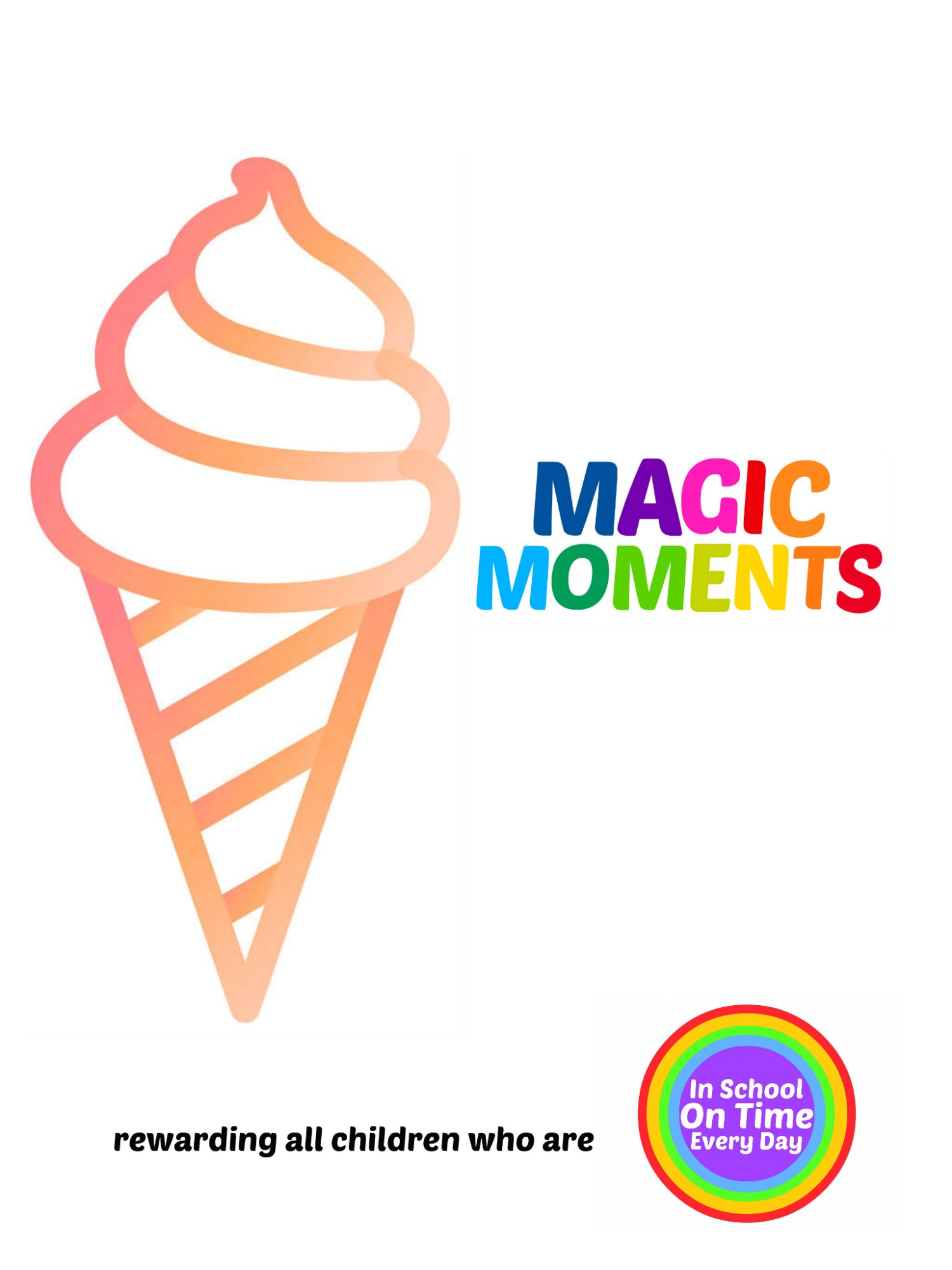 Children who have 97% and above will also be invited to attend a special event in July 2024...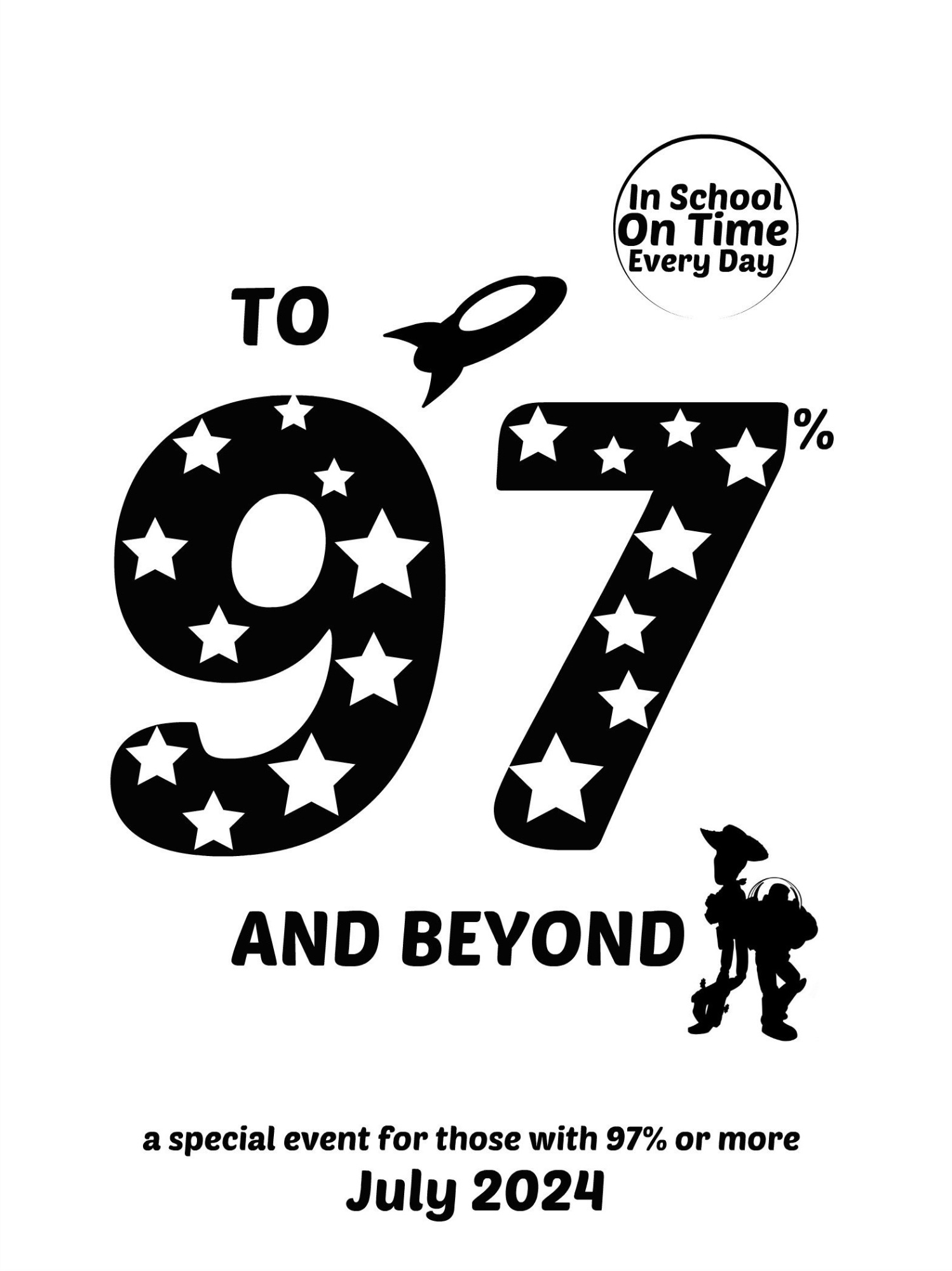 We expect children to arrive on time
Children who arrive late miss out on important activities and intervention time to help their learning.
Our school registers close at 9:30am, which means that any child arriving after this time will be recorded as 'late after registration'. This is an unauthorised absence.
We will take action if a child is persistently absent.
Any child with an attendance under 90%, is considered a persistent absentee, regardless of the reasons for absence.
Once a child becomes a persistent absentee, we cannot authorise any further absences without medical evidence or prior authorisation.
If a parent fails to ensure their child attends school regularly and punctually, they could be guilty of an offence under section 444 of the Education Act 1996.
Persistent absence will not be tolerated at our school, and we will support Education Welfare in taking further action if needed. Our School's Education Welfare Officer is Stephanie Perischine.
Other important information you need to know
Medical Appointments
Where possible, medical appointments should be arranged outside of school hours. If your child needs to attend a medical appointment, there is no need for them to be absent for the full day, unless advised by medical professionals. Children should attend school and be collected in time to attend their appointment, and return to school afterwards (if in a fit state to do so).
Other Absences
If your child is going to be absent for a reason other than illness or medical appointments, a 'Request for Leave of Absence' form must be completed and returned to the school office before the first date of absence. This form can be collected from the school office or downloaded here.
If you do not inform us of any planned absences, the period of absence will be recorded as unauthorised, and you may be subject to penalty notice.
Please note that the government does not permit schools to authorise holidays taken in term time, and you may be subject to penalty notice if it is found that your child was absent from school due to a holiday.
Here are some examples of authorised absences vs unauthorised absences:
| Authorised Absences | Unauthorised Absences |
| --- | --- |
| Sickness (See NHS Guidance) | Holidays |
| Medical or Dental Appointments | Weddings |
| Religious Observation | Translating |
| Exceptional Circumstances (e.g. bereavement) | Parent/carer is unwell |
| | Bad Weather |
| | Birthdays |
Pupil Leaving
If your child is leaving our school, it is essential that you complete a 'Pupil Leaving' form at the earliest opportunity. You can obtain a copy at the school office or to download here.
This form must be returned to the school office or emailed to schooladmin@kensingtonprimary.co.uk