6C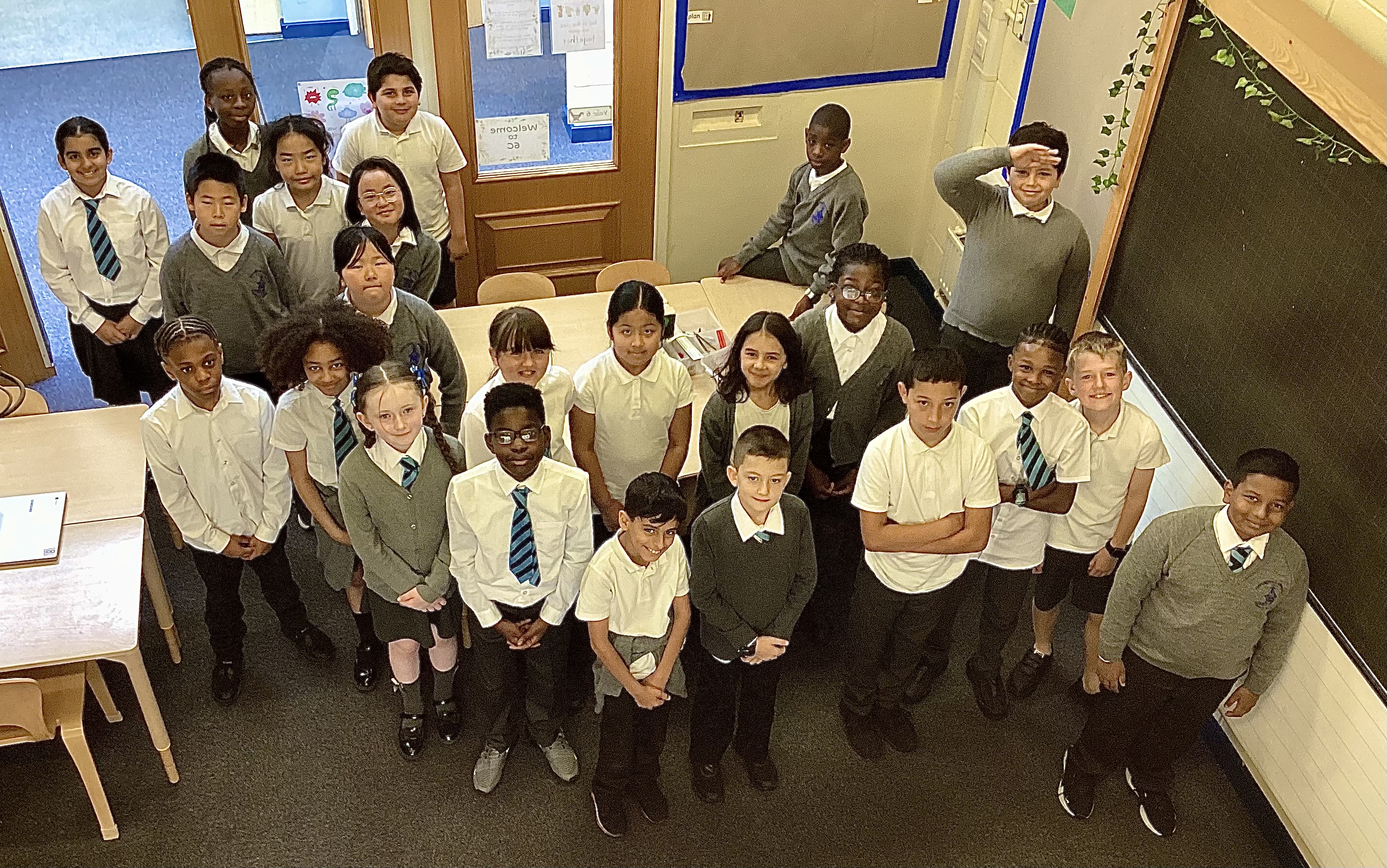 Welcome to 6C!
Hello and welcome to 6C's home page!
We are a three-form entry school, meaning there are 3 classes per year group.
Our year 6 team consists of:
6W: Mrs Willshire (Class teacher)
6P: Mr Paton (Class teacher)
6C: Miss Cleary (Class teacher)
We are also lucky to have 2 LSAs: Mr Telfer and Mrs Kewin.
Miss Cleary:
Welcome to 6C 2023-24! I am so excited to teach this lively bunch this year and I am really looking forward to having some interesting and exciting lessons together.
We understand that in Year 6 we need to work hard, and a lot is expected from us. This means we will always strive to do our very best and be resilient!
Attendance
Attendance is very important in Kensington Primary School.
"We can't teach an empty chair!"
We have many incentives to be in school on time every day!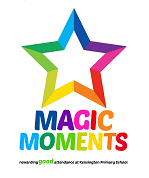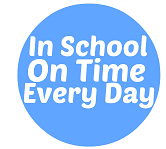 Great attendance provides the opportunity to be entered into an attendance raffle, and get extra play time! Better yet, every child who gets 100% in one week will get an ice cream!
Last year, 6C's overall attendance was 96.2%. We can definitely beat that this year!
Last Week's Attendance:
Week Beginning 20th November - 100% for the second week in a row! Well done, 6C!
We understand the importance of being a role model and adhere to the IB learner profile.
What is the IB learner profile?
The profile aims to develop learners who are:
Inquirers

Knowledgeable

Thinkers

Communicators

Principled

Open-minded

Caring

Risk-takers

Balanced

Reflective
Uniform:
Look smart think smart.
Upper Key Stage 2 uniform consists of black or grey bottoms (skirt, trousers or shorts), a blue or white shirt, a grey jumper or cardigan, and a tie.
Cardigans, jumpers and school ties can be purchased from the school office.
officestaff@kensingtonprimary.co.uk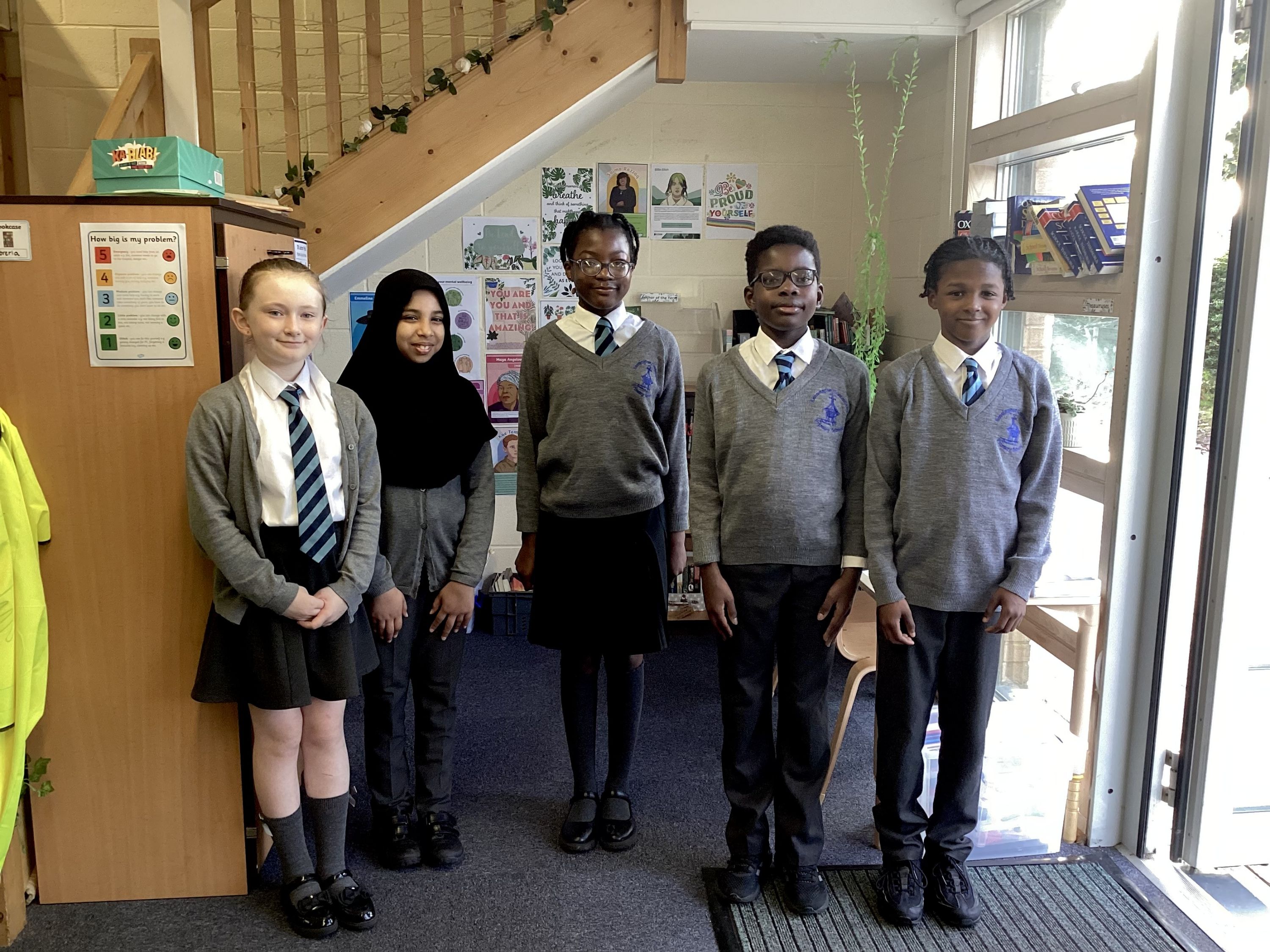 PE day
PE is on a Friday every week. Pupils are required to wear black bottoms and a white top.
No football kits are allowed.
Children must come to school in their uniform, and they will change for PE before their lesson.
Spanish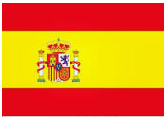 Here at Kensington Primary School, we have a Spanish lesson once a week. This lesson takes place on a Friday afternoon with Miss Spa.
Visits and Trips
We have many enjoyable and educational trips and visitors to enhance our learning.
Some of our WOW visits include Primary Inspirations, As Creatives and Altru Drama.
Here are some photographs from our first WOW visitor this year, MyBnk, who taught us about spending and saving money.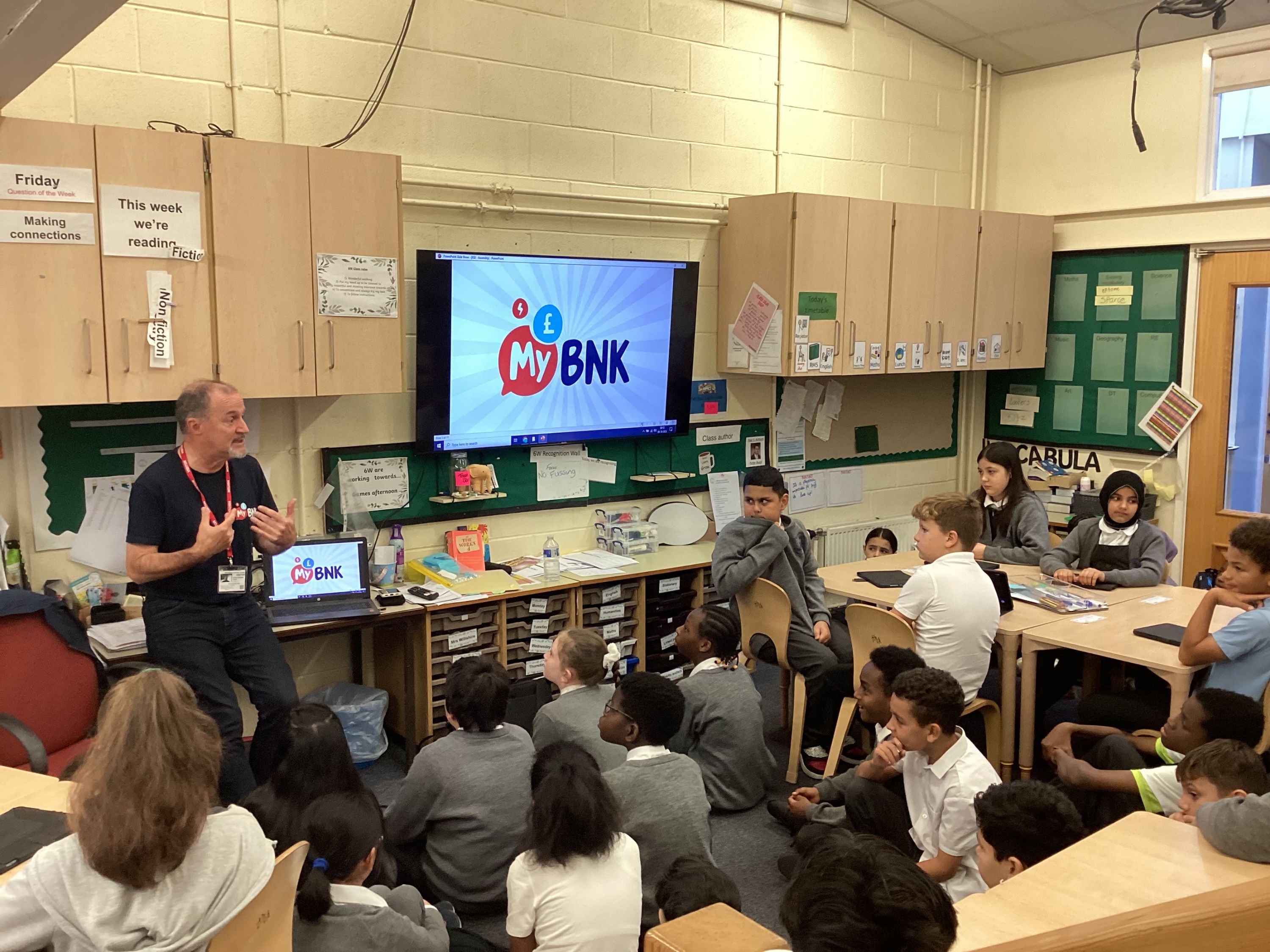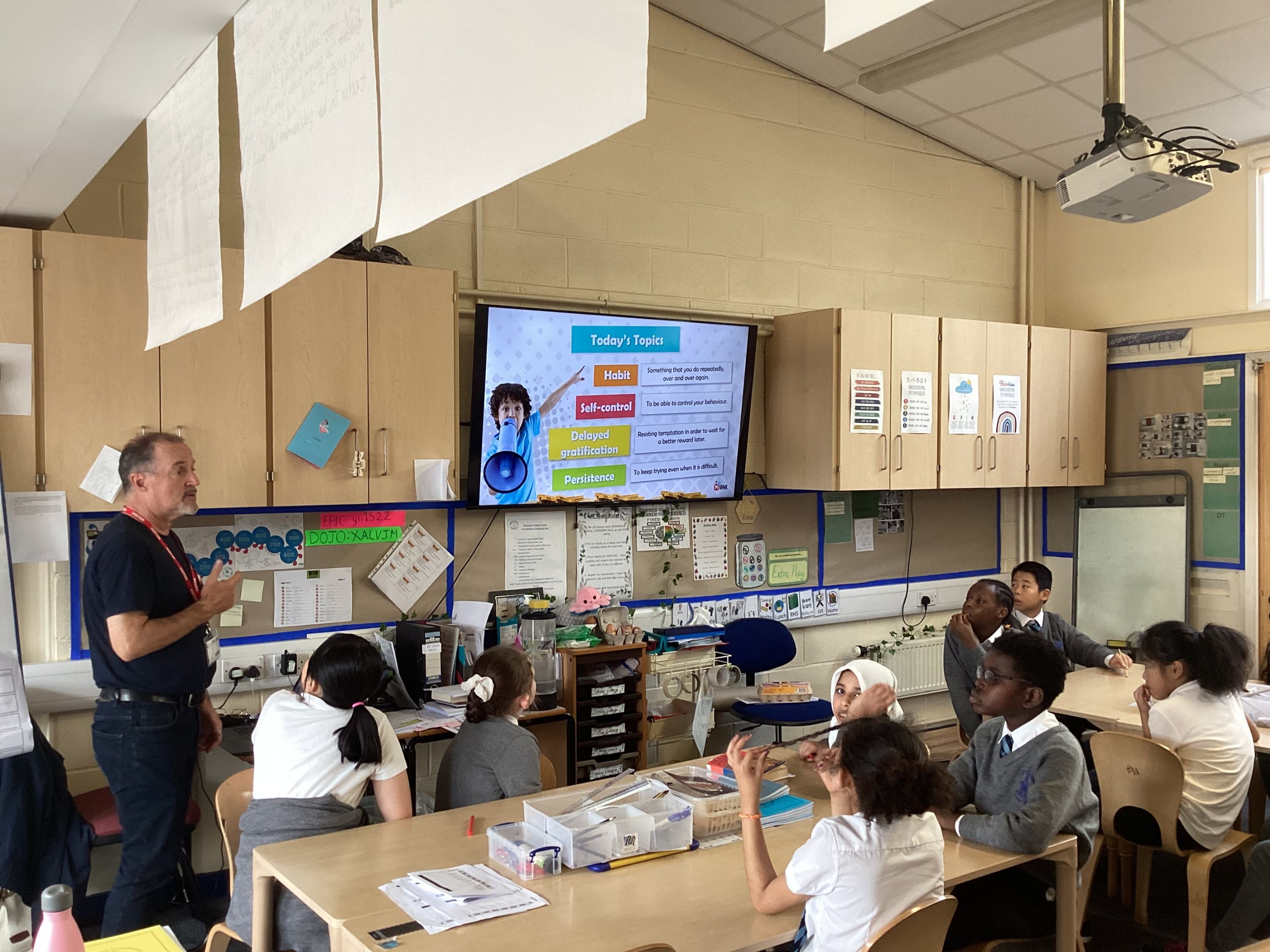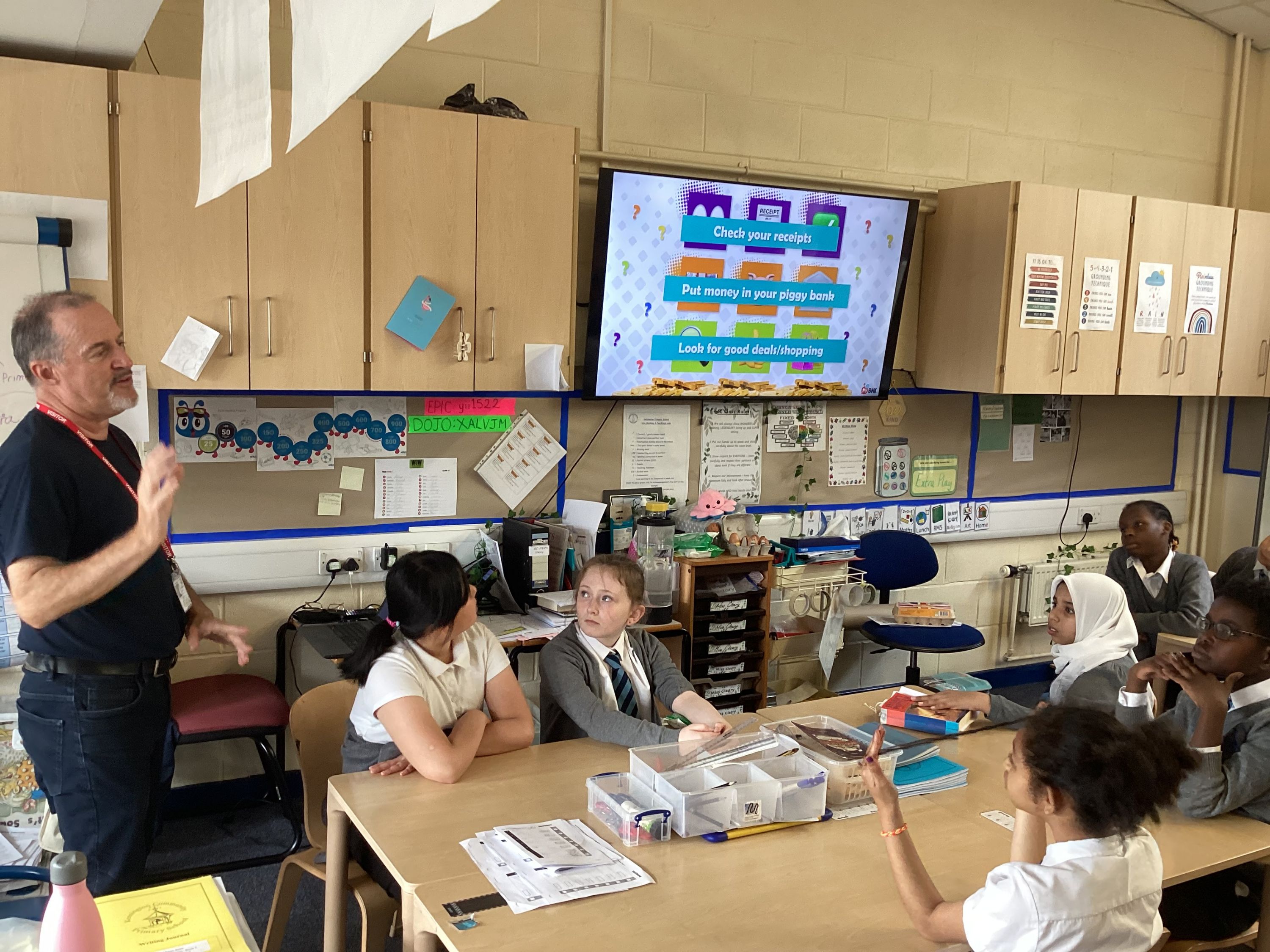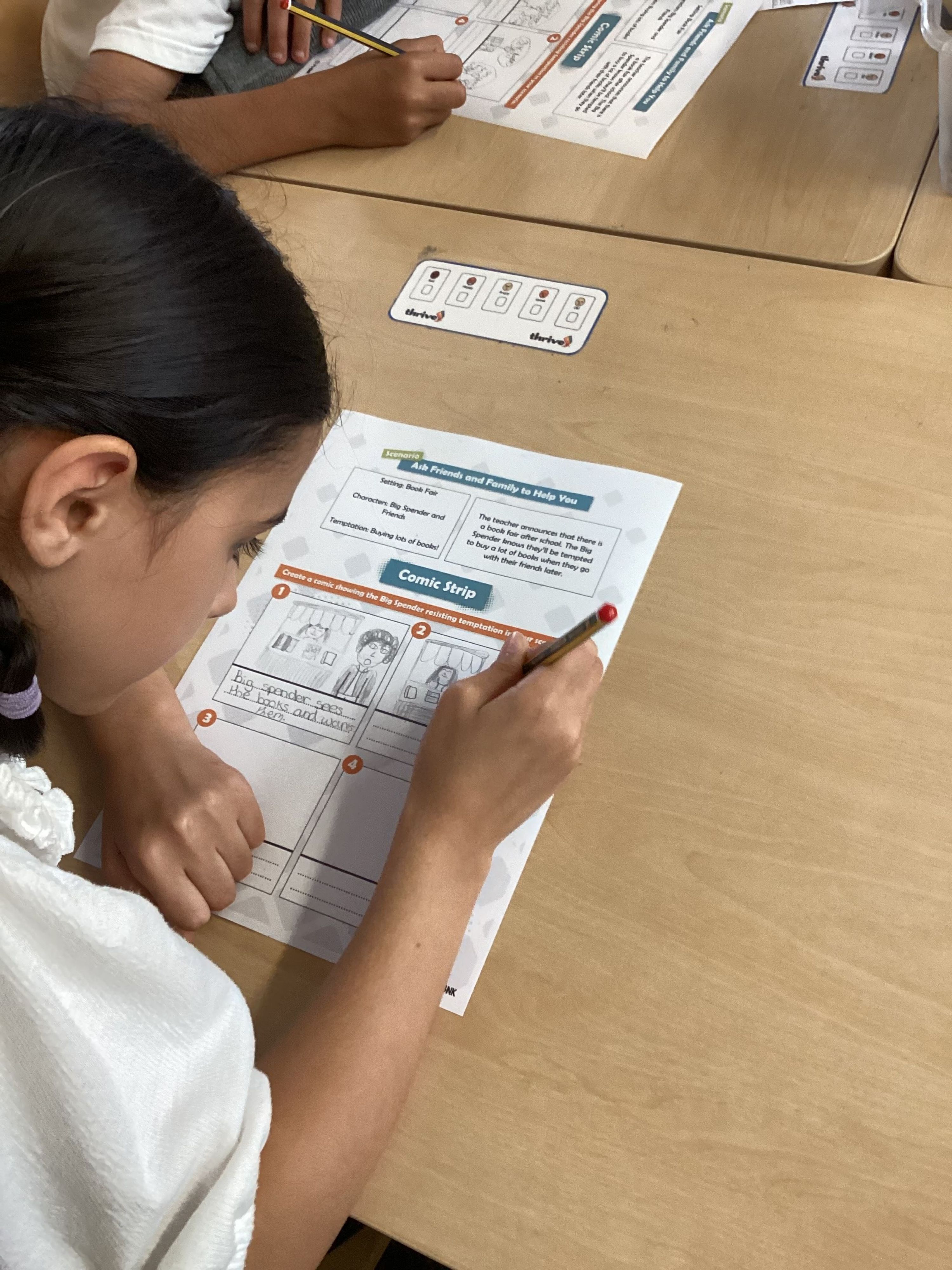 Stay and read
3 times a year, we invite parents/carers into school to read with us. This is a brilliant way to get an insight into what reading is like in school and have the chance to have a snack and a drink. We have been doing Stay and Read for a few years now, and it has always been a roaring success.
Our last Stay and Read was Wednesday 18th October. Thank you to all the adults that came and read with us. We had a lovely time!
Our reading area: a chilled and relaxing place to unwind and get lost in a good book!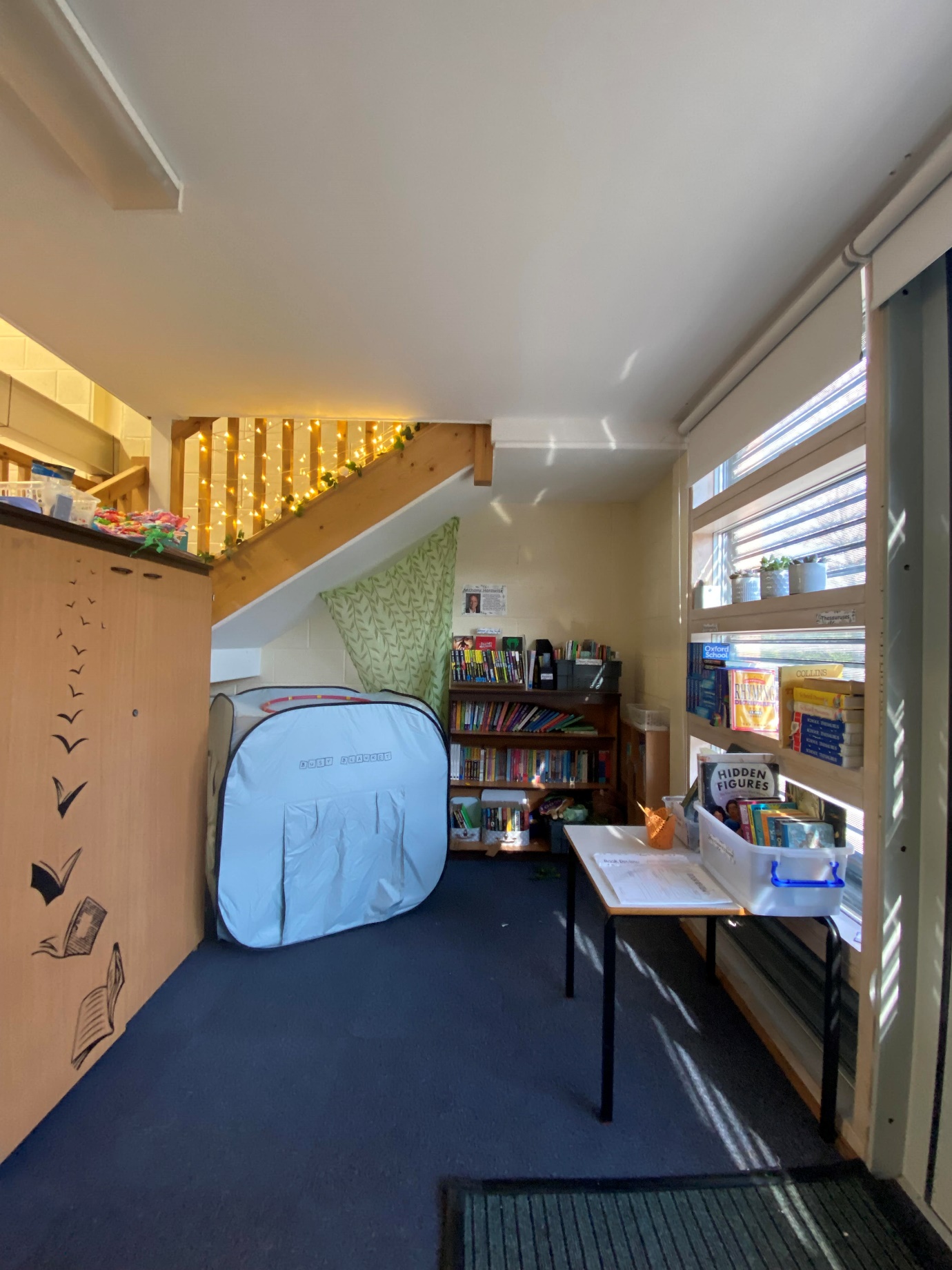 Not only do we have an extensive class library, we also have our school library. Not just one ks2 library, but two! They are filled with many different genres and information texts.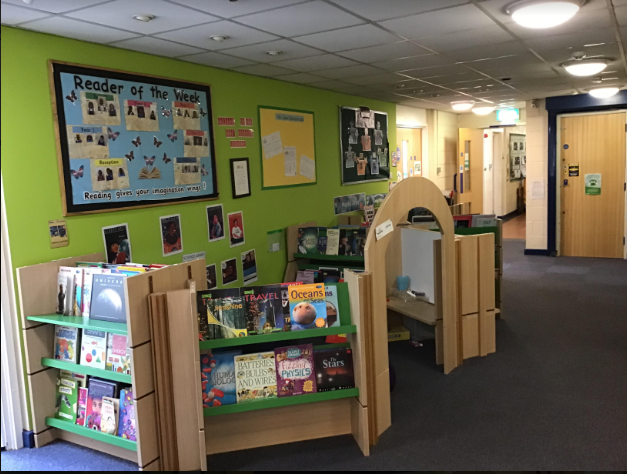 Stay and Puzzle:
Stay and Puzzle has been updated to feature more puzzle maths work.
We also invite parents/carers into our class 3 times a year to work through maths puzzles with us. This allows our loved ones to understand and see the type of maths that we do and the methods that we use.
Our next Stay and Puzzle is Wednesday 29th November.
Posters advertising Stay and Puzzle and Stay and Read will be on classroom doors. Information will also be sent out in letters ahead of time.

Here is an example of a maths mystery…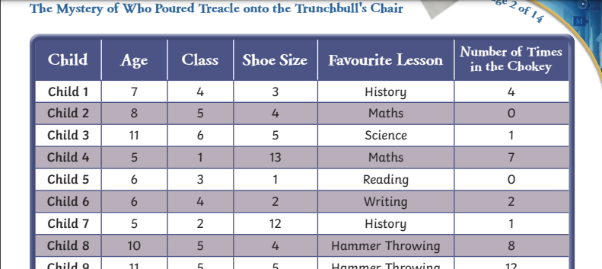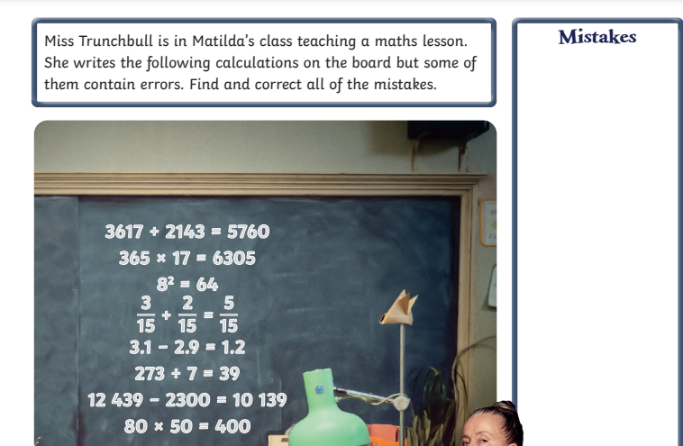 Some more information from 6C can be found at:
https://twitter.com/hashtag/6CAttendance?src=hashtag_click
https://twitter.com/search?q=%23Kensington6C&src=typed_query&f=live