The two classes in Year 4 are 4M and 4W. Our teachers are Miss Moran and Mrs Willshire and we are supported in our learning by our intervention teacher Mrs Heeney. Our teaching assistants are Mrs Milton and Mrs Kewin.
We are a happy and diverse group of children and enjoy the challenges we face in our learning each day. We speak many different languages and we are from places from all over the world. We love to share our cultures, traditions and languages with our class mates and we enjoy finding out more about where we all come from!
English
Reading is one of our favourite activities and we get to discover lots of great books in our English topics. In Autumn term we read Christophe's Story and had the opportunity to follow the journey of an asylum seeker to the UK. We are also inspired by the variety of stories we can explore in our Imaginary Worlds topic!
Spring term  introduces us to the Iron Man, where we get the chance to explore dilemmas, form arguments, and write a range of poetry. Following this we read Ice Palace and enjoy imagining the harsh, magical world Ivan travels through.
In the summer we meet Varjak Paw and follow him on his heroic journey to save his family of cats! We love to discover the Way of Jalal and the street cats he meets along the way!
Maths
We use maths all the time and love to use our problem solving skills in all of our subjects! 
In our maths lessons we develop these skills, beginning with our place value and number skills in Autumn term, as well as learning about fractions and decimals.
Science
Our science begins with digestion. Recreating the digestive system in class was a disgusting but fun investigation!
For our next topic, we study electricity and our trip to the Catalyst museum really helped us to get a better understanding of how circuits work!
History
Building on what we covered in Year 3, we study the Anglo-Saxons and Vikings in Year 4. We look at the push and pull factors behind why people move to and settle in other countries and what life was like for people at that time. We link this to our ICT skills, researching and producing our findings in a variety of ways, including Comic Life.
In Summer term we study the Ancient Egyptians, where we explore the beliefs of the Ancient Egyptians and use historical artefacts to find out more about their way of life.
Geography
In Geography, we investigate Dubai, considering the development of cities and reasons for this development. We compare our own city to Dubai and produce a report on the city.
We also study rivers and the impact they have on the towns and cities around them. 
We look forward to the Summer term when we can study the rainforests of Brazil and immerse ourselves in the vibrant and contrasting country!
Wow visitors and trips
We really enjoy our WOW trips and experiences.
Imaginary Worlds Visitor: Cat Weatherill
Local born Cat Weatherill grew up in Anfield before pursuing her passion for writing. She is now a famous author with many books published.
Some of her books include:
We started our session with Cat in our amazing immersion room. The immersion can transport you to anywhere in the world or anywhere your imagination will take you. Cat was inspiring! She told us stories that had us on the edge of our seats. After the immersion room we went back to class and had a go at writing some of our own imaginary worlds stories, under the guidance of Cat.
31st October 2016
Some children from Year 4 attended a story telling morning  with the talented  Sam Gayton.
We all had a brilliant time, his stories were fascinating; his cliff hangers in particular had us all wanting more!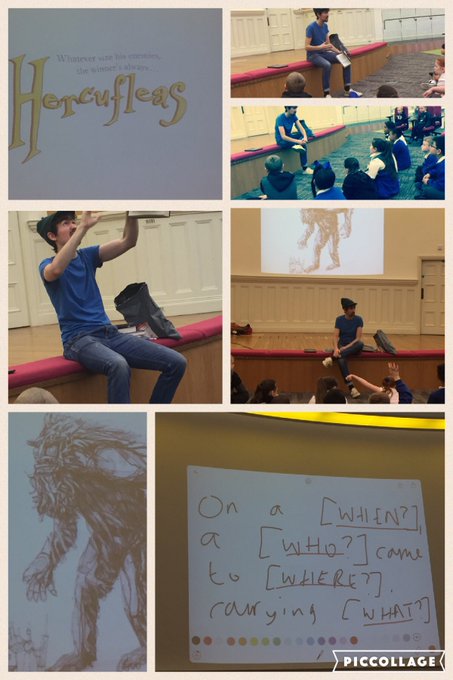 We really recommend that you read his books! Check him out on twitter @sam_gayton
Some of his books:
Children's Book Show 20th October 2016
How exciting!!! Some lucky Year 4 children had the opportunity to attend a performance in the Liverpool Philharmonic to watch the world known poet Valerie Bloom!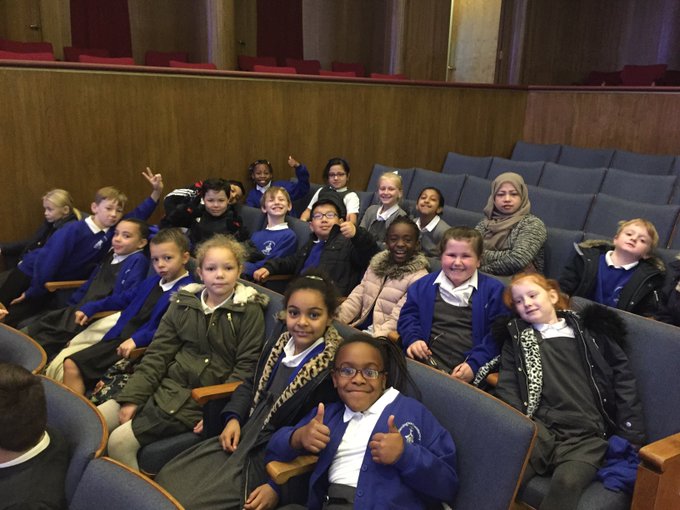 RE Wow visits
During Spring term, we were able to visit different places of worship. We went to:
the Liverpool Al-Rahma Mosque
the Princes Road Synagogue
the Liverpool Anglican Cathedral
We really enjoyed finding out about how different people worship and comparing the three religions!